As a multimedia artist,
the computer is not my only tool.

I also knit, crochet, paint, draw, animate, silk-screen, sew, bake, garden, play instruments, create! We are all artists in some way or another and should embrace creativity in all aspects of life.
October of 2014 was the launch of Unified Fields: A multimedia art exhibit by Melissa Parrott

Whatis.com describes the Unified Field Theory (aka the Theory of Everything) as the long-sought means of tying together all known phenomena to explain the nature and behavior of all matter and energy in existence. The Unified Fields art exhibit was the long-sought means of tying together the multimedia works of artist Melissa Parrott (aka Msmediafrenzy). Featuring paintings, photography, posters, graphic design, textiles, audio and video elements, the show highlighted the relationship and connection of art and nature using a variety of creative methods. The exhibit takes place at the East Village Arts Collective - 757 Dundas Street. There is a pre-launch sneak peek on Friday October 3rd, 6pm - 7:30 pm and the official opening will be Saturday October 4th, 7-10pm. The exhibit ran for the month of October. It was featured in the London Yodeller.


London Women's Artist Collective
Founded in Spring of 2006 by a group of local women (myself included), LWAC has evolved into a collective of over 100 members. We have workshops, events, showcases and a lot of fun!
Joining the collective is a free way to learn new skills and enhance the community while meeting new people with similar interests. E-mail: lwac@riseup.net or join the facebook group to get involved.

The Chutney Sessions
Why jam, when you can chutney? The chutney sessions is my musical fix, a way to unwind through strumming, drumming, breathing and singing. The group is open and ever changing, the songs adapted and invented, the result always pleasing.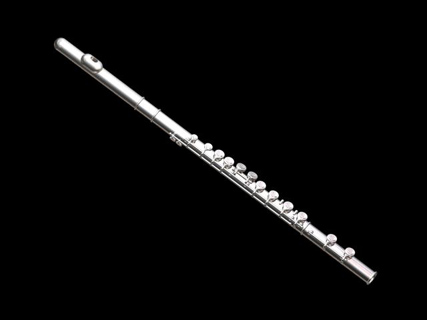 Not only did I create a 3D version of a flute, I can play one too!

Another hobby of mine might not be what you'd expect
from a flutist knitter...I'm also love to spin vinyl!
DJ MEDIAFRENZY

Tune in to MEDIAFRENZY FRIDAYS every other Friday on CHRW Radio from 2-4pm. There is a different topic discussed each show, and I select songs to fit the theme of the program. Check out all the past show playlists on dj mediafrenzy's blog page and listen to the past shows here.
The occasional weekend gig finds me as a dj, behind the decks as dj mediafrenzy. I've selected and mixed the soundtrack at parties, bars, art shows, campaign launches, corporate events and more!
I spin straight from vinyl, experimenting and scratching a little when appropriate, but mostly I just like to play good tunes for people to enjoy. My style is a little rock around the clock, hopping over to some hip, songs from the sixties to seventies, and a whole lotta funk. I also have the albums for a more lounge style events.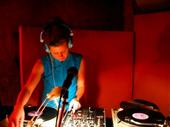 Basically, I will take into consideration the type of event and the music most suited for the occasion. I have a lot of fun doing it too! If you are holding a function that needs some musical attention, considering hiring me to DJ for the day or night!
Paintings and artwork
by Melissa Parrott

..::Foxhunt::..
Acrylic on wood
For sale: $30 - $60 (sliding scale)
100% of funds donated to the
Prisoners' Justice Film Festival
Message for details
I've illustrated a children's story!
Did some bookbinding too!

Commissioned Illustration from "Farmer Judy"
Watercolour

..::Dancer::..
Watercolour pencil crayon & charcoal


..::Devious Smirk::..
Pastel and Watercolour