My name is Melissa Parrott. Welcome to my web site! This site is chock full of examples of my work, art and passions. With experience in such a vast array of media forms I can provide a valuable service to any individual, business or organization.

Web site design, videos, print brochures, logo design, illustration, documentaries and photography are some of the services I can offer to you. Visit the services section to find out more.

I can also offer/advise you on eco-friendly alternatives, recycled paper options and carbon reducing business practices.
~ BACKGROUND ~
I have been been designing and creating print/web and video projects for the past 12 years.

I specialize in the creation of media elements for non profit organizations, small businesses, artists, community based and positive action projects.
After 3 years of post-secondary schooling on Multi-media design, website creation, graphics, video, special effects, 3D animation and broadcasting and over a decade of experience working for web design and production companies and as an independent freelance artist, I am anticipating more amazing projects in the future. If you are in need of art/graphics, photography, music video/recording and special FX/animations or design for online or print promotionals contact me and we might get the chance to produce something inspiring.
~ MISSION STATEMENT ~
I am dedicated to promoting human rights and equality as well as environmental accountability and sustainability. Many of my previous projects have reflected those values. Enhancing music, art and culture in the community and nation-wide is also a primary objective. I can create beautiful designs in a variety of media formats and strive to use my talents for clients who are putting their energies towards making this world a better place.

My mission is to become the company chosen to promote sustainability and equality using design and media techniques to spread the message and values.

CURRENT FILM WORK
Assistant Director, Actor, Illustrator & Prop Creator
GLASS
CURRENTLY IN PRE-PRODUCTION
Liminal Arts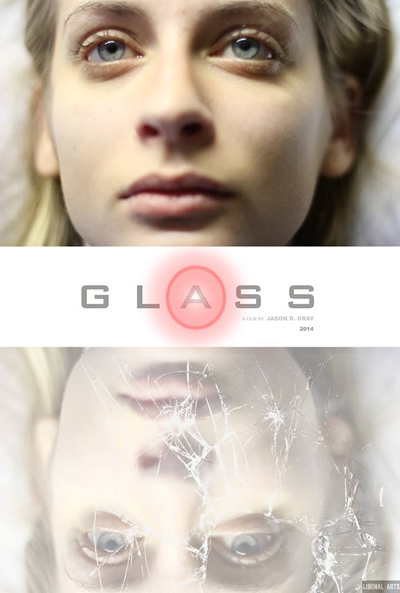 Assistant Director
THE GOLDEN HOUR
A film by Jason R. Gray
Liminal Arts
Watch the teaser trailer here:
THE GOLDEN HOUR from Jason R. Gray on Vimeo.
On the backburner...but on my mind
PAVED
A documentary film exploring the conflict of urban sprawl, run-away development, gentrification vs. walkable neighbourhoods, healthy eco-systems and diverse communities. The film will discuss alternative city planning ideas, public participation over corporate control, long term vision vs short term profits.

Much filming has been done, however the stories must be updated and a lot it was shot on tape in 2008-2009, which means a lot of digitizing and file storage space. More voices should be heard and I'd like to film updated locations and hear from the London Community. Contact me if you want to be involved, or can contribute time, expertise & or funds, or provide words of encouragement, as I once again undertake this huge task of controversial filmmaker. I am currently producing this on my own time and dime, so I could use whatever help I can get. Thanks!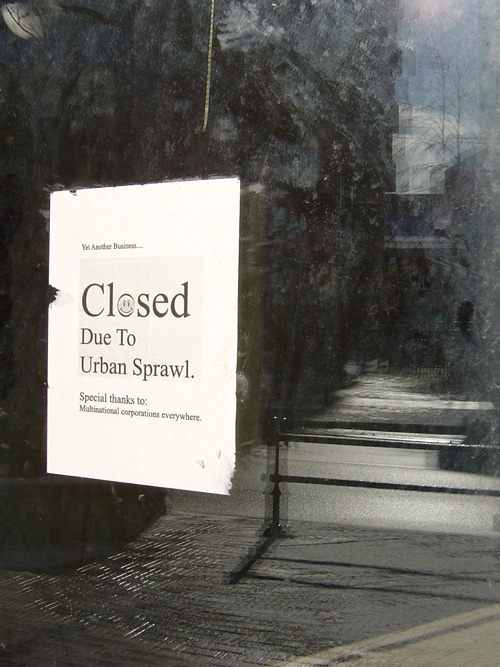 Band Portrait Photography
Many of my photos are featured on Cayleah's band site, both portrait sessions and live show shoots.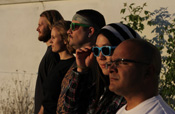 Recently on Display October 2014
Unified Fields Art Show
A multimedia art exhibit by
Melissa Parrott
at the East Village Arts Collective




Previous art showings have been located at Veg Out and The Root Cella, where photography work has been display and available for sale.

Previous vendor at the Rag Bag Bazaar, Indie Media Fair, Ladyfest, Mantis Festival, Flea Markets @ APK and other events.

In the Press
The London Yodeller interviewed me to talk about my multimedia works in October 2014. Read it here.


My live event photography has been featured in the Metro newspaper three times in 2013!
The Blackwood Honeybees
London Bicycle Festival
and
Yukon Blonde at Grooves Records
My film work has been featured in the news too. I was Assistant Director of the Liminal Arts production: THE GOLDEN HOUR

Hyland Film Screening of
THE GOLDEN HOUR
November 2013
THE GOLDEN HOUR was an official selection of the 2014 Toronto Independent Film Festival! It won Jury Prize for best Short Film!
Free Press Article here.
A Short Escape - Photos by SNAPD
screening of local short films

Calendars
I have created beautiful accurate 13 month calendars for the years 2006-08, and 2010-15 featuring my photography of picturesque Ontario. Calendars include moon phases, eclipse and meteor shower dates, birthstone and flower info, multicultural holidays and image description.

E-mail me to get pre-order a limited edition copy of the 2016 calendar.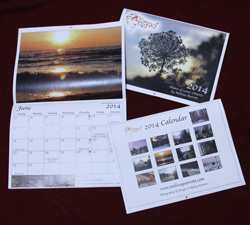 Web Site Design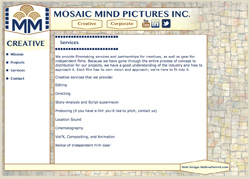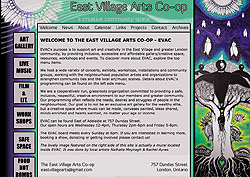 East Village Arts Collective
There's amazing things happening in Old East. The most exciting for me is the East Village Artist Collective, a collective of emerging artists, musicians and activists working together to create change. Photography, music, silk-screening, painting, recording and community, yay!
The East Village Arts Collective (EVAC) is a cooperatively and democratically run space that will reflect the individual and collective needs of the immediate community, making a sustainable long term project which will be accessilbe to anyone without prejiduce. For more information visit http://eastvillagearts.ca
or contact: eastvillagearts@gmail.com.